Main content starts here, tab to start navigating
Rosemary's offers catering options for large groups, available for both pick up and drop-off delivery to all of NYC.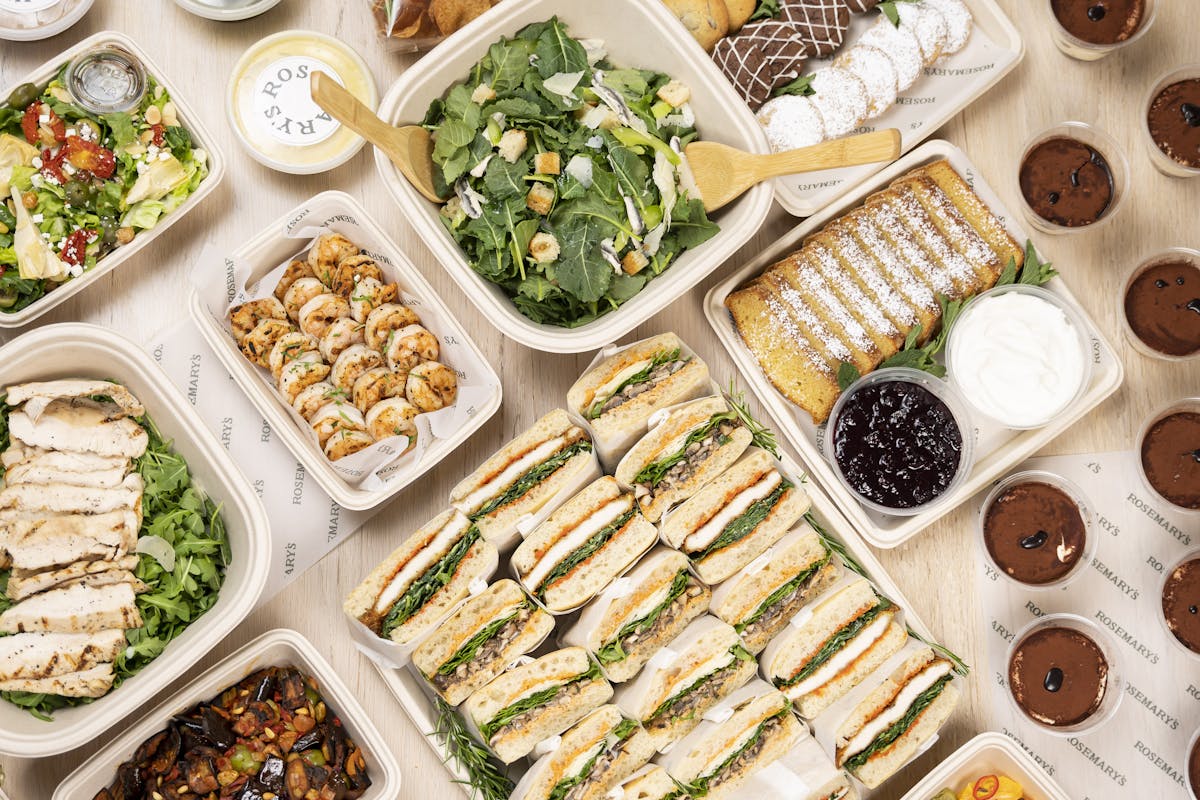 From Our Kitchen to Your Home
Let us cook for you! Whether you are hosting an important board meeting, celebrating an engagement, or just gathering with friends, Rosemary's large format selections will make your gathering delicious, elegant, and easy. Choose from our variety of pasta, sandwiches, salads and more, all made in house by Executive Chef Michael Han and his culinary team. Buon Appetito!
Deliveries
Please note that drop-off deliveries outside our standard zone may be subject to additional fees. Catering orders require a minimum $150 plus tax and fees and must be placed 48 hours in advance. We cannot accept gift cards or ACH invoicing - we accept credit or debit payments only.
Thank you for your understanding.
Ogni e Tutti! Every occasion & all occasions!